Stop Motion Animation Armatures
COVID-19 / SHIPPING CHARGES
We are using International Carriers to collect & deliver orders which has resulted in increased shipping charges. Shipping in the UK will cost £15.00. Shipping to the "Rest of the World" we request an additional £10.00 to cover some of our costs.

| | |
| --- | --- |
| SHIPPING - Your order includes P+P for UK Only. "Rest of the World" please add £10.00 per Armature to your order using this button: | |
All Armatures come fully assembled complete with: Brass Shoulder & Hip Blocks; Nickel Plated Solid Steel Limbs; Integrated 9mm & 6mm Ball Joints; Standard & Hinge Brass Link Plate Assemblies; Nickel Plated Steel Feet; Magnetic & M3 Tie Down; Hip Block Rigging; Allen Key; 75mm Rigging Stud Assembly, 50mm Tie Down Assemblies and 12mm Tie Down Screws.
Use of Latex for Building Puppets - The metal components used to manufacture your Armature (brass & nickel plating) can cause a breakdown of any latex used to make your puppet. To prevent this happening you need to create a barrier between the metal and the latex. You can spray the Armature with a few coats of automotive primer or enamel spray paint to help seal the metal. The paint will scratch off the balls in the link plate assemblies when they are moved. For an additional layer of protection you can wrap areas in contact with latex with PTFE or cotton. Alternatively to avoid this issue you can use a Flexible Urethane Foam such as FlexFoam-It and this foam will not react with the metal components.
If you are thinking of Building Your Own (BYO) Armature please take a look at the BYO Component Assembly Page giving full dimensions of the major components and assemblies.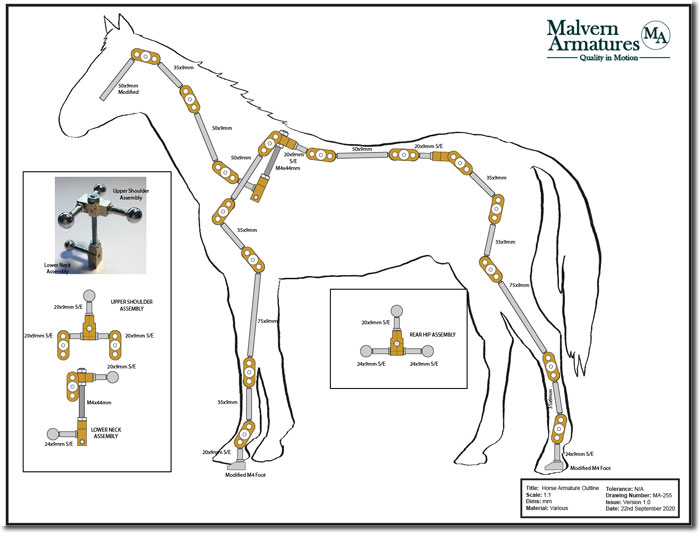 The all new CUZIN Horse Armature


Click HERE for more information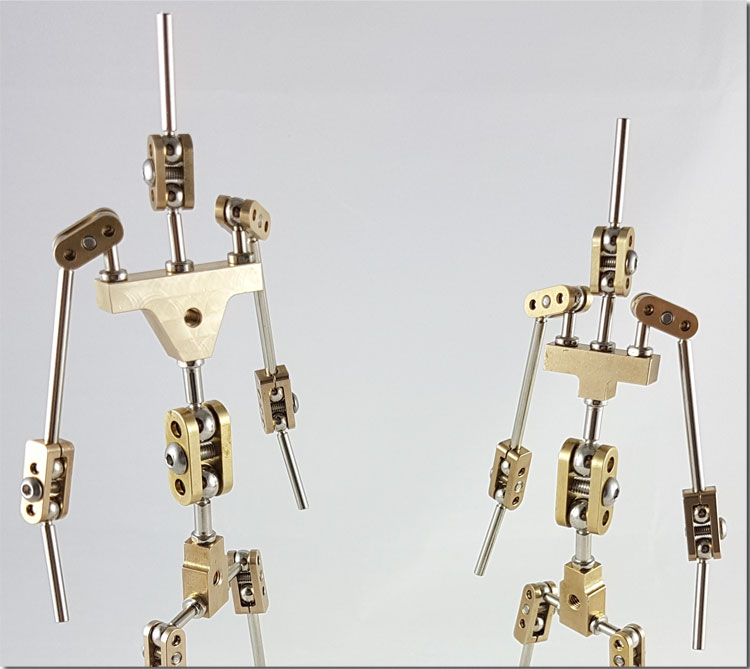 The CUZIN Y & X Range of Human Armatures
Click HERE for more information
WARNING - CHOKING HAZARD
Armatures contain small parts and should not be used by children without adult supervision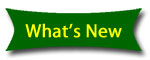 New components now in stock: 9mmx6mm Double Ball End; 9mmx15mm Link Plate Assembly; 9mmx10mm, 9mmx15mm, 9mmx20mm, 9mmx25mm, 9mmx30mm Double Ball Ends. See Build Your Own - Component Assembly Dimensions for more information.
Top entry steel feet & #8151 K&S brass square tube added to the Shop

3D Printed Hands added - see Hands Page
CUZIN X & Y Human Armatures added.
M4/M3 Broad Brass Shoulder Block added to Parts List (Drg No MA-168, Parts List Item 76).
9mm Ball/M4 Thread nickel plated steel extension added to Parts List (Drg No MA-169, Parts List Item 77).
21.5 x 6mm nickel plated steel Stud End added to Parts List (Drg No MA-199, Parts List Item 75).
50mm and 55mm Double Ball End connectors added to component range.
Build Your Own (BYO) Link Added.
Component Assembly Page uploaded.
Website updated.
All new CUZIN Range launched.

What's in the Box?

Our armatures come fully assembled and ready to go straight from the box and include an Allen Key(s) to adjust the tension of the joints, two M3x12mm tie down screws, two 50mm Standard Tie Down Assemblies and one 75mm Rigging Stud.